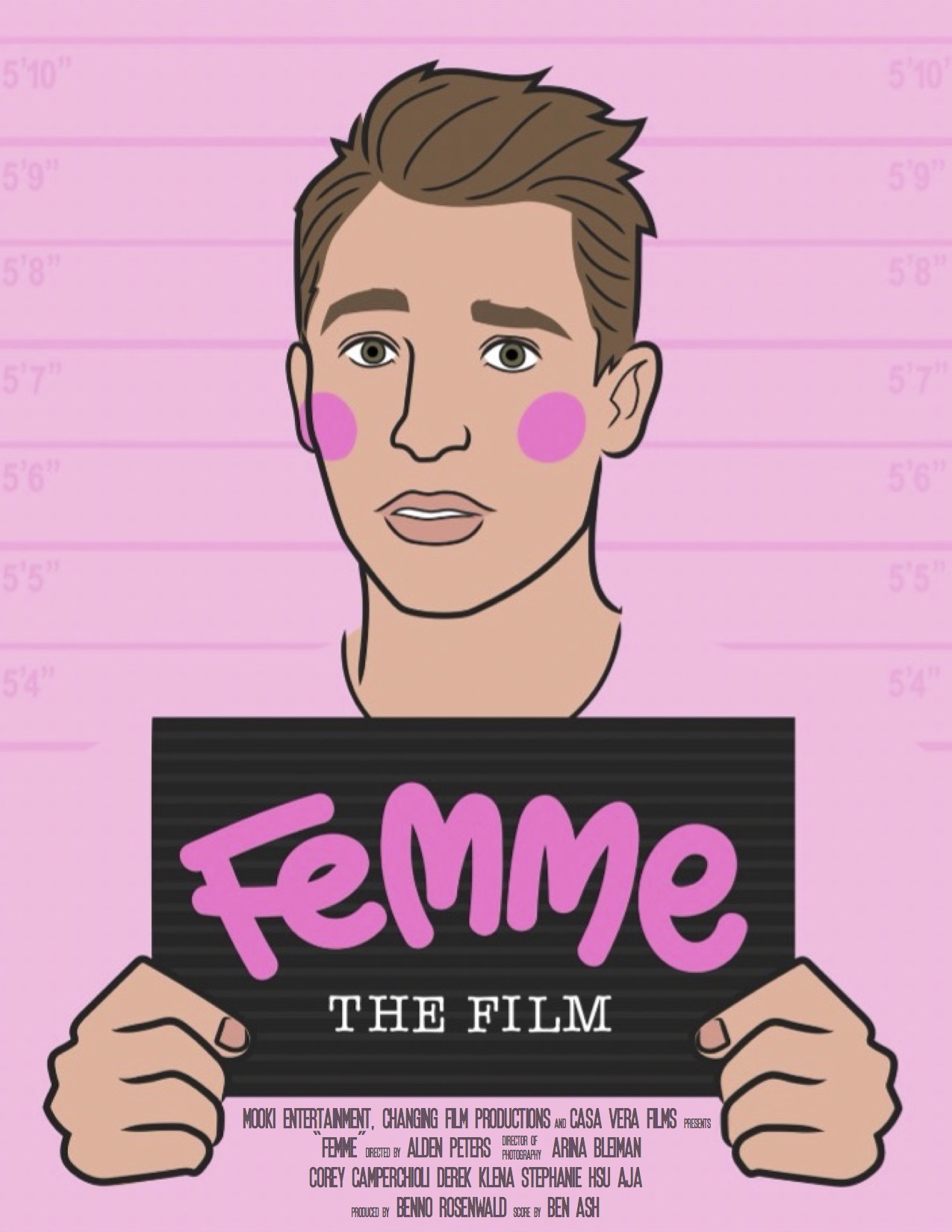 FEMME (Short Film)
Femme is a short film about Carson, a gay twenty-something, looking for love on all the wrong apps. After being denied by an online hookup for being too "femme", Carson must confront his own notions of masculinity and gender roles within the LGBTQ community. Set in Hell's Kitchen, the center of New York City gay life, Carson embarks on a hilarious journey towards self discovery and acceptance by way of a manic existential crisis. Along with 8 million others.
This film is currently in Post Production.
When she moves to a new school, Dakota wants to fit in with the ABCs, a group who make The Plastics from Mean Girls look like kindergarteners. The ABCs live for all things Kardashian, the latest lip gloss, and their many social media followers. They are perfect in every way. Duh! Dakota, along with her imaginary friend Margot, do everything in their power to make Dokato into the perfect 10 so she can fit in. But Margot goes rouge and forces Dakota to rob a house so she can pay for a boob job. Dakota must decide if she is going to give into Margot and the ABCs or go her own way.
THE ABCS Premiers at the 2017 LA Fringe Festival with a sold out run.
It is currently being developed into a full length feature film.
A half hour comedy series about two besties, Lilly and Rae, who struggle their way through college and learn to #adult while living with their two worst frenemies. Its their first day in the apartment and they must find a way to catch up on all of the summers TV, but buying cable is out of the question. So they must go on a journey to beg, borrow or steal their friends streaming services.
UNDERGRADS is premiering at the DTLA Film Festival on September 24, 2017
Ecstasy & Agony (Short Film)
Confidently aware of how unsustainable happiness is, Eli has decided to depart the world altogether to avoid a lifetime of disappointment. But before he does, Eli, a gay man, having never been physically intimate with a woman, arranges a sexual relationship with Holly. When Holly unapologetically reveals she is a virgin, Eli is reluctant to continue. Masked by effervescence, Holly's own despair drives her to change Eli's mind. Weaving in and out of Eli's struggle and the pair's convoluted arrangement, Eli ultimately surrenders to bridging the gap between his own ecstasy and agony.